Dog Bites Attorneys in Philadelphia, Pennsylvania
Looking for a Keen Philadelphia Dog Bite Accident Attorney?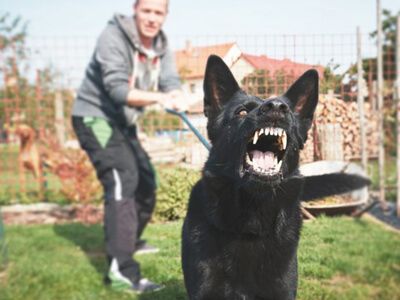 Dogs are indeed four-legged friends who provide humans with love, companionship, and even support. Even with that in mind "man's best friend" here in Philadelphia, can become a detriment to the well-being and even lives of their owners and other humans, causing accidents, injuries, harm, and even death.
So, if you've succumbed to a dog attack or dog bite, resulting in serious injury here in Philadelphia, it's imperative that you seek medical attention. Afterward, it's imperative that you seek experienced legal representation. The attorney team at the legal firm of Marc E. Batt & Associates has successfully resolved all types of personal injury cases including dog bite injury cases, and they look to assist you.
Dog Bite Accidents & You
Various studies show that individuals who own a dog live more fulfilling and healthier lives. The Centers For Disease Control and Prevention adds, "Dogs not only provide comfort and companionship, but several studies have found that dogs decrease stress and promote relaxation. Dogs have positive impacts on nearly all life stages. They influence social, emotional, and cognitive development in children, promote an active lifestyle, and have even been able to detect oncoming epileptic seizures or the presence of certain [diseases such as certain] cancers."
The American Veterinary Medical Association released data that stated, "Dog bites pose a serious health risk to our communities and society. More than 4.5 million people are bitten by dogs each year in the United States, and more than 800,000 receive medical attention for dog bites…"The AVMA further added, "Children are by far the most common victims of dog bites and are far more likely to be severely injured." They also stated that the elderly is the second largest group of individuals who fall victim to dog bites.
Your Philadelphia Dog Bite Attorney Ready to Assist
Although "man's best friend" can be a loving, kind and encouraging furry friend to have and own, dogs can attack humans for a multitude of reasons, including fear, anger, confusion, and general misbehavior. The law professionals at the legal firm of Marc E. Batt & Associates understand this and encourage you to relinquish your pain and suffering from the devastating dog bite you're enduring, to their expertise.
In the aftermath of a dog bite or dog attack, you may have to endure vaccinations, prescribed medications, physical therapy, and even counseling.
As a skilled and respected personal injury law firm here in Philadelphia, Attorney Batt and his associates will offer you the care, compassion, and understanding you need during this stressful time. Furthermore, they'll provide you with the aggressive, skilled legal assistance to create a strong dog bite accident case for you.
Philadelphia's Premiere Animal Attack Lawyer
Attorney Marc E . Batt is a well-respected attorney here in Philadelphia and an esteemed member of the Pennsylvania Association for Justice, the Philadelphia Trial Lawyers Association, and the Philadelphia Bar Association. Therefore, honesty, integrity, and professionalism are at the helm of Attorney Batt's law practice as well as that of his partners. Attorney Batt has over four decades of legal experience, and his firm has a combined 100 years of counsel. The professionals at the legal firm of Marc E. Batt & Associates will use their experience, skillset, and track record of success in helping you to obtain the compensation you need as well as deserve.
So, end your pain and suffering from your dog bite, and contact the dog bite accident specialists at Marc E. Batt & Associates today. Let Marc E. Batt & Associates prove to you, why they're Philadelphia's most brilliant and experienced dog bite accident attorneys!
Don't Face Your Dog Bite Case Alone
Get Effective Legal Counsel from Marc E. Batt & Associates in Philadelphia, PA
A dog is known as a man's best friend. For the most part, dogs are very loving, friendly, and safe to be around. However, not all dogs are trained properly by their owners. Improperly trained dogs can lead to dogs that misbehave or even worse dogs that can get aggressive.
Marc E. Batt & Associates has successfully resolved all types of personal injury cases including those dealing with dog bites. Dog bite injuries can range drastically based on the specific situation but can include both physical and psychological injuries. The primary concern immediately after being attacked by a dog is your physical injuries such as:
Lacerations

Broken bones

Nerve damage

Infections
After the initial physical injuries are treated then any psychological injuries need to be assessed. Dog bite accidents have also been known to result in Post-Traumatic Stress Disorder (PTSD). In other cases, the victim develops a strong fear of dogs. Whether your injuries are physical, psychological, or both you want to be sure to have a personal injury attorney on your side that understands the dog bite laws in Philadelphia, PA.
Call our Philadelphia, PA office now to get reliable representation for your dog bite case!