Failure to Diagnose Attorneys in Philadelphia, Pennsylvania
Did Your Doctor Give You the Wrong Diagnosis?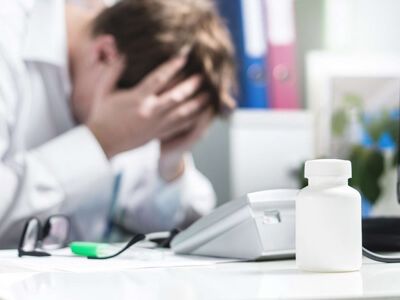 We Offer Failure to Diagnose Legal Services in Philadelphia, PA
Your doctor took an oath to uphold certain ethical standards and treat you to the best of their abilities. If your doctor failed to uphold that oath when they misdiagnosed you, reach out to Marc E. Batt & Associates. We provide failure to diagnose legal services in the Philadelphia, PA area. You can count on us to fight for the compensation you deserve.
Contact Marc E. Batt & Associates today to speak to a personal injury attorney about your doctor's failure to diagnose your medical issues. We're here to listen.
What Causes Failure to Diagnose?
Although doctors are human and will undoubtedly make mistakes, there are some mistakes that could've been avoided with the proper precautions. Your failure to diagnose could be a result of your doctor:
Rushing to and from their patients

Ignoring your symptoms

Refusing to seek a second opinion
Call 215-618-9927 now to find out what a personal injury attorney in Philadelphia, PA can do about your case. We'll gather evidence and begin building your case right away. You can schedule a consultation with us at your convenience.