Slip & Fall Attorneys in Philadelphia, Pennsylvania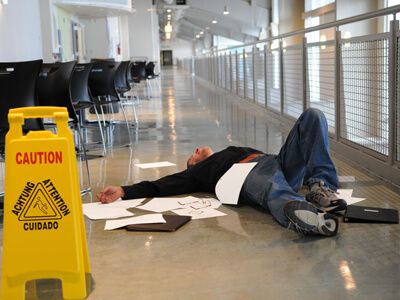 Call Our Slip and Fall Attorneys to Schedule Your Initial Consultation in Philadelphia, PA
If you were injured due to someone else's negligence on their property then you shouldn't have to pay out of your own pocket for your medical bills and lost wages. Our injury attorneys have extensive personal injury case experience including cases that involve slip and falls.
Every slip and fall case is different as there are many possible scenarios. However, the most common causes of slip and falls include:
Uneven surfaces

Liquids on the floor

Weather-related issues

Slippery surfaces

Clutter
No matter what the cause of your slip and fall you need someone to act on your behalf to protect your rights. Get the representation that you deserve by calling our Philadelphia, PA law office today!