Wrongful Death Attorneys in Philadelphia, Pennsylvania
Are You Looking for a Compassionate and Devoted Philadelphia Area Wrongful Death Attorney?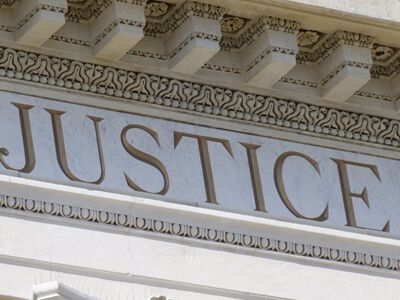 If you feel you have a wrongful death claim here in the city of Philadelphia, then you need to discuss your claims with a caring, compassionate, and devoted attorney team with a proven track record of success in personal injury. The law firm of Marc E. Batt & Associates indeed that law firm.
The death of a loved one is a painful, traumatic, and distressing circumstance to endure. To deal with that loved one's death while believing someone else is at fault, can be overwhelmingly unbearable. The legal specialists at the Marc E. Batt & Associates have the experience, empathy, and diligence to effectively and efficiently help you obtain the compensation you need while grieving for your loved one.
Wrongful Death & You
When a loved one passes away due to someone else's mistakes, negligence or carelessness, you can be left dazed, confused and angered. The details surrounding your loved one's death can also be difficult and downright incomprehensible to deal with.
Data compiled from the Centers for Disease Control and Prevention offers data for mortality statistics for the year 2016. The CDD stated that "accidental death" ranked as the fourth highest cause of death in the United States.
The attorney team of Marc E. Batt & Associates stands as the experienced, proficient and caring attorney experts you need, during this difficult and distressing time.
Your Philadelphia Wrongful Death Attorney Ready to Help Now
When you've made the decision to file a wrongful death claim, your decision is not about attaching a monetary figure upon a life. Instead, your decision to file a wrongful death claim is about your decision to hold another individual or entity responsible, for the death of your loved one.
Although wrongful death may encompass an array of various accidents, many common wrongful death catastrophes include but aren't limited to auto and motorcycle accidents, workplace calamities, animal attacks, medical malpractice, premises liability, defective products and apparatuses, nursing home abuse & neglect, and more.
The legal specialists at Marc E. Batt & Associates collectively have over 100 years of personal injury law experience including wrongful death, and furthermore, each partner understands the pain of losing someone you love and cherish, at the hands of another's careless actions or mistakes.
Contact Philadelphia's Fatal Accident Lawyer Team Today
Attorney Marc E. Batt of Philadelphia's Marc E. Batt & Associates is an esteemed citizen of Philadelphia. He's a member of the Philadelphia Bar Association, the Philadelphia Trial Lawyers Association, and the Pennsylvania Association for Justice.
With over four decades of personal injury law experience, Batt and his legal professionals are poised to handle your wrongful death case with honesty, integrity, respect, empathy, and understanding. Even if you are a spouse, child, or another family member who was dependent upon the income of the now-deceased loved one; you can confidently bring your wrongful death claims to Attorney Batt & the law firm of Marc E. Batt & Associates. Your well-being will be placed at the forefront of your case.
Attorney Batt and the legal professionals at Marc E. Batt & Associates realize that the survivors are often faced with the emotional challenge of grieving, coupled with the anguish of knowing that another person or entity is responsible for the death of their loved one. So, for the suffering you are currently enduring of your deceased loved one, due to another person's sloppiness or mistakes, contact Marc E. Batt & Associates and let Philadelphia's most brilliant and experienced legal team be the advocates and voice you need to get the compensation you deserve.
Hire an Attorney to Take on Your Wrongful Death Case
Call Marc E. Batt & Associates today to schedule an appointment
If you've lost a loved one due to someone else's negligence then hire Marc E. Batt & Associates to help fight your wrongful death case. Wrongful death is categorized as a death that has occurred as a result of someone else's negligence. With such a broad definition wrongful death can be caused by a number of different types of accidents including but not limited to:
Motor vehicle accidents

Medical malpractice

Animal attacks

Nursing home abuse and neglect

Defective products

Workplace accidents

Premises liability
Any wrongful death case is a complex case to navigate. This is why it is important that you act fast and contact an attorney as soon as possible. Furthermore, the statute of limitations in Pennsylvania for negligence is two years. This means that any claim for wrongful death must be settled or a suit filed within two years of the event.
Call our Philadelphia, PA office today to speak with a qualified wrongful death attorney!